It keeps on being almost difficult to stay aware of the multitude of good comics coming out each year, as there will never be a more extensive assortment of top notch distributers and admittance to both current and verifiable comic books. To assist with facilitating the quest for the most elite, I'm keeping a rundown of my #1 comics of 2022 here, with just my outright top choices of the year getting it done.
Beneath you'll observe the very best comics delivered in 2022, refreshed all through the year as I read more extraordinary books.
The Nice House on the Lake
I believed that The Department of Truth was James Tynion IV's strongest comics work of 2021, however perusing the gathered edition in full, and with the series second half starting off in 2022, there's little rejecting that I'm totally snared with The Nice House on the Lake that isn't exactly valid for some other comic at this moment. I can miss seven days' draw of pretty much any series (realizing I'll look up some other time), yet Tynion, Alvaro Martinez, and Jordie Bellaire's outsider secret (and Judas H. Cleric, what an undersell that descriptor is!) is seven days of-discharge must-peruse. I need to realize what occurs straightaway and where the story will land, similarly I had an outlook on Lost, True Detective, or Batman/Elmer Fudd. I'm all the while torn between the craving for this series to run to its conclusion, and for it to run for a vague long run. Tynion deservedly won the 2021 Eisner for best comics author, yet honestly with a book this impermeable, it'll be astonishing in the event that that isn't only the start.
How I Escaped A Chinese Internment Camp
Fahmida Azim, Anthony Del Col, and Josh Adams collaborate to recount the tale of Zumrat Dawut, a Uyghur mother of three from the Xinjiang independent district in China. Dawut's story, as converted into this short comic, is the stuff of bad dreams, and focuses a required light emission on China's maltreatments of the transcendently Muslim Uyghur populace.
I've been reliably dazzled by Del Col and Adams' work for Insider, a balance of story reporting and webcomic, featuring and explaining probably the most significant (and frightening) occasions of late memory. You can peruse them generally free on Insider (interface above), and I'd likewise enthusiastically suggest their work on the narrative of the homegrown psychological warfare plot to abduct the Governor of Michigan.
Human Target
Two things are valid: 1) Tom King works with every one of the most striking craftsmen, and this pop-workmanship noir blast from Greg Smallwood is motivated 2) The lower the assumptions for a person, the more a King-brand DC 12 issue maxiseries is bound for greatness some day.
On Human Target, King will play with the adaptable material of Christopher Chance, inclining toward an affection for JM Dematteis/Keith Giffen/Kevin Maguire's Justice League International and the heartfelt heart at the focal point of a large portion of his most notable works. The outcome is a significantly more world tired George Clooney's Ocean's 11 lead exploring the superpowered death endeavors of the DC Universe, and it might well go down as King's best since Mister Miracle, and an inconceivable post Moon Knight advancement for Smallwood.
Teeange Mutant Ninja Turtles
I've expressed all through 2022 that my number one freak story starting around 2020 is IDW's Teenage Mutant Ninja Turtles, initiated by the incomparable Sophie Campbell. It's somewhat contrarianism against all my dependable X-Heads, but at the same time it's the means by which I feel. TMNT #101 started off the "Freak Town" time of Turtles comics, and Sophie Campbell's run during this stretch essentially doesn't miss. While the X-Men are building a freak country in the Marvel Universe's Krakoa, the Turtles are laying out "freak town," yet on the more nearby level the inquiries, contemplations, and investigations are really more brief and locking in. Furthermore, regardless of whether it's Campbell on craftsmanship, Turtles comics just look phenomenal, with Ronda Pattison's tones guaranteeing liveliness and apparent consistency regardless of who's drawing.
What's The Furthest Place From Here
Coming off 4 Kids Walk Into a Bank, one of my favorite 100 comics of all time, and combined with Tyler Boss's excellent "Dead Dog's Bite" there was no doubt I'd be excited for the next collaboration between Matthew Rosenberg and Boss.  What's the Furthest Place From Here is one of my most anticipated comics in years. So far, the series has not disappointed, mixing elements of The Warriors, Fallout, Deadly Class, and every straight edge punk show of the 1980s. Early on the book's not as funny as 4 Kids, but there's a broader scope and mystery, and Boss's education at the hands of David Mazzucchelli makes for some of the best storytelling in comics.
Sabretooth
You will hear a great deal in 2022 how shocked pundits and fans are to cherish a Marvel Sabretooth miniseries, and keeping in mind that that is entirely justifiable, I've been sure since acclaimed frightfulness writer Victor LaValle was reported as a component of the X-Men office (and since I anticipated a long time ahead of time he'd join on a Sabretooth series!) that this comic would shake a few socks off. So no, I'm not astonished the LaValle, Leonard Kirk and the innovative group are raising a Sabretooth small to investigate Krakoa strict dim underside and the actual idea of detainment facilities. I realized it would be brilliant, sharp, and fascinating.
I'm astonished that LaValle's most memorable Marvel work is this certain. Sabretooth #1 is one of the most confident send-offs of the Krakoa time (barely short of the Hickman-refrain and Al Ewing's SWORD #1), with one of the most incredible last venture turns for sure. The post-Hickman period of Krakoan X-Men is ready for the taking, needing new dreams investigating this rich embroidered artwork. What's more, along comes Victor LaValle with the most terrible that mutantkind brings to the table, so obviously, it's one of the year's ideal.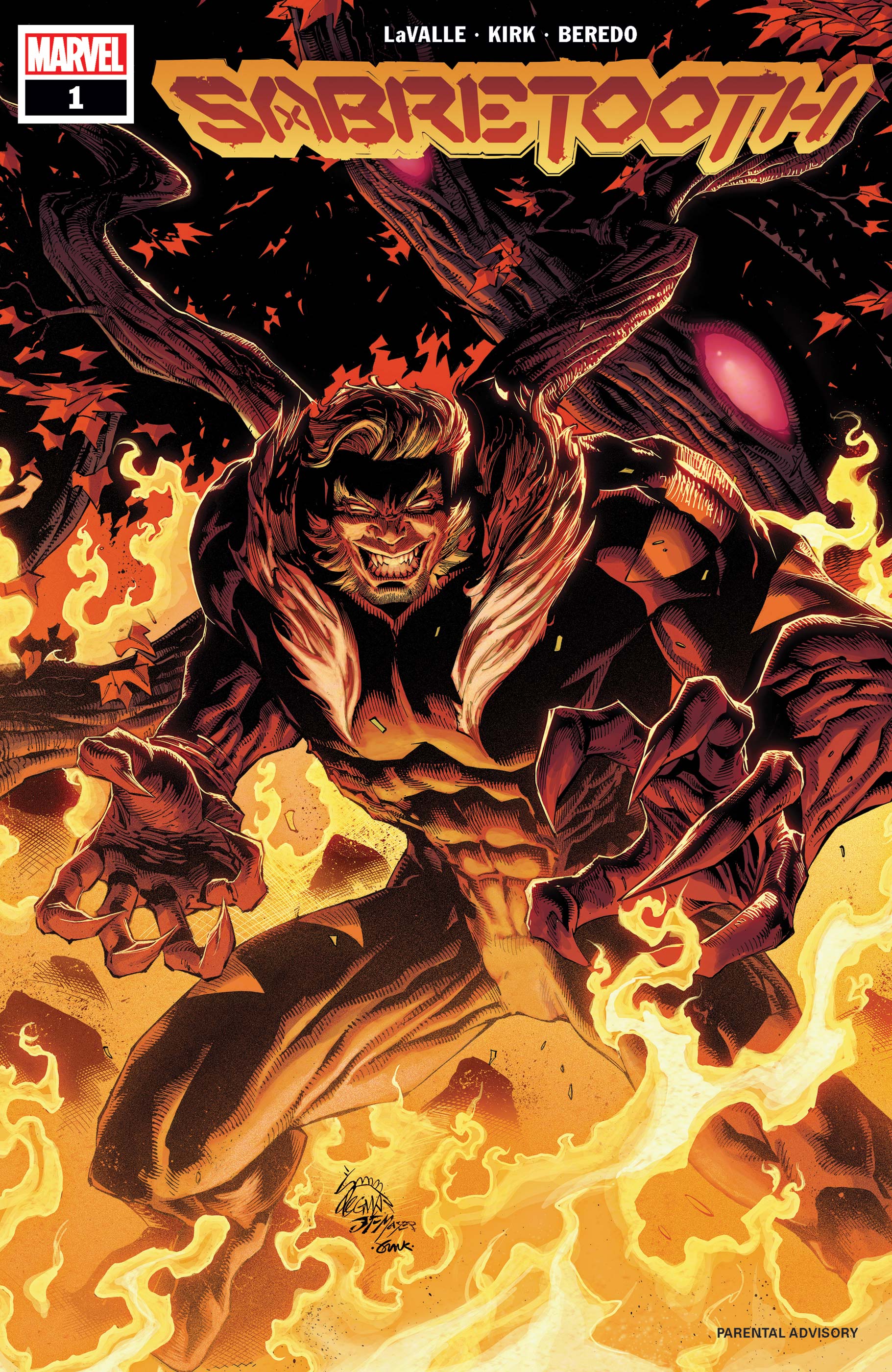 Night Of The Ghoul
Scott Snyder's post-DC maker possessed profession is quite possibly the most intriguing in comic at the present time, sending off his own Best Jackett Press engrave with a mix of advanced special features through Comixology Originals, a Substrack presence, and eventually print discharges through Dark Horse. He's likewise working with probably the best craftsmen in comics, including Greg Capullo, Francis Manupal, Jock, Tula Lotay and Tony Daniel. I read all of Snyder's work for my meeting with him, and the most charming work is Night of the Ghoul with the mind blowing Francesco Francavilla.
Snyder and Francavilla doing frightfulness is not really an astonishment – They've teamed up already on the dull Batman: Black Mirror, and Francavilla's Archie Horror is incredible – however here they blend in Old Hollywood, father and child elements, and obviously, the one genuine beast of the living scene, The Ghoul! It's a strained, spellbinding story, with Francavilla's hot orange awfulness saturating dissolved old film stills in perhaps the best comic of the year.